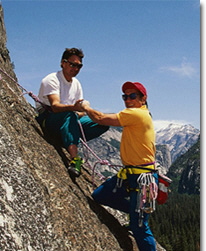 Our goal at Mountain Jacques is to provide an exhilarating, memorable, and satisfying adventure experience for all our participants, in any season, and any mountain environment.
Mountain Jacques promotes a variety of active tours in alpine lakes, rivers, meadows, mountains, and forests.
The Mountain Jacques staff is committed to assisting you, our tour guest, in learning new skills and improving existing ones.
By guiding and encouraging you to enjoy your activity and accomplish a personal goal, we ensure you have a great vacation experience, and look forward to returning for more.